Sambo woos foreign investors to transportation sector with rewarding ROI, secure environment
The Hon. Minister of Transportation, Mu'Azu Jaji Sambo, has called on foreign investors to take advantage of opportunities available for investment in the various sub-sectors of the nation's transport industry.
Sambo made the call on Thursday, while presenting a paper titled 'Financing Nigeria's Transport Infrastructure'  at the  Nigerian Economic Partnership Forum, in New York, United States of America.
He assured prospective investors of rewarding Return on Investment (ROI) as well as a secure environment.
His words: "I would like to invite our friends and partners to come on board and take advantage of the ample opportunities with a promising return on investment and a guaranteed and secure environment for investors."
He said that Nigeria's transport sector comprising of the railway, seaports and dry ports, inland waterways and other sub areas have opportunities for further investment as the nation aims for more development.
He added that the assurances stemmed from the fact that infrastructure development plays critical role in reviving the economy, transforming it and placing it on a higher, more sustainable and inclusive growth trajectory.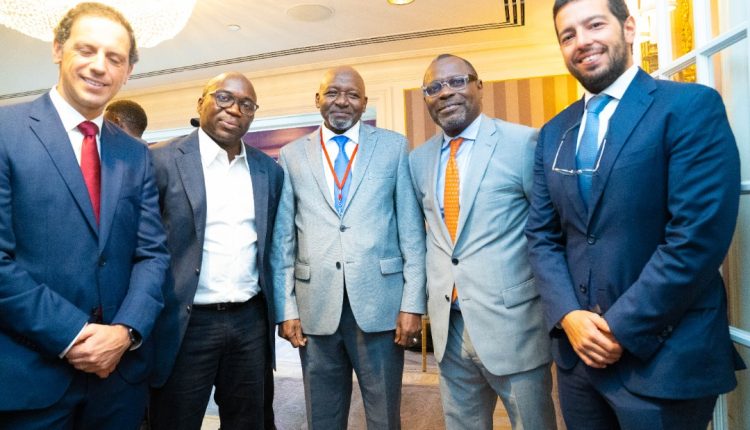 Earlier, Sambo appreciated the forum for offering economic partnership opportunities. He said : "I commend the organizers and participants alike. I am optimistic that this meeting will galvanise the much-needed traction and renewed collaboration to strengthen existing partnerships and foster new ones for the benefit of catalysing infrastructural development for Nigeria, Africa, and the world at large."
Speaking on the huge financing demands for such capital-intensive infrastructure development as it is with the sector, Sambo said the option would be to turn to models that give opportunities for workable partnerships.
His words: "Infrastructure is vital for the long-term growth and competitiveness of countries worldwide. It is however capital intensive as various National Governments are facing constraints in developing and funding infrastructure projects.
"Likewise, the Nigerian government is increasingly exploring alternative sources of finance for infrastructure development. There are two broad sources of infrastructure financing; government funding, private sector financing."
He, however, highlighted that with infrastructure development requiring an estimated USD35 billion annually over the next five years to sustain a robust economic growth and USD3Trillion needed over 30 years, according to the National Integrated Infrastructure Master Plan (NIIMP), it becomes necessary for private sector participation.
Sambo gave some key areas of the sector needing investment, including, according to him, "Completion of rehabilitation of all narrow-gauge rail lines and the construction of standard gauge rail lines for the carriage of goods and passengers in line with the Twenty-Five (25) – Year Railway Master Plan.
"Leveraging Public-Private Partnership (PPP) arrangements for the development of Deep-Sea Ports, Inland Dry Ports and Vehicle Transit Areas (VTAs) to facilitate both local and international trade.
"Effective and sustainable channel management, security and safety for the Ports and Inland Waterways respectively, and implementation of the ECOWAS protocol on Trade Facilitation as well as the Africa Continental Free Trade Area Agreement (AfCFTA)."
The Hon. Minister expressed confidence of the remarkable economic outcome from Public Private Partnerships (PPPs), which he said had proven to be a viable option for infrastructure growth.
He listed the PPP models to include -Design, build, finance and transfer (DBFT);  Design Build Finance Operate and Transfer (DBFOT);Build, operate and transfer (BOT); Build, Own, Operate and Transfer (BOOT);Design, build, finance and Operate (DBFO).
Sambo added that: "These models have the propensity to be successful when there is access to Capital, enabling environment/institutional framework and adequate legislation."