ANLCA seeks review of age limit of imported vehicles
...Calls Auto Policy a scam for enriching some individuals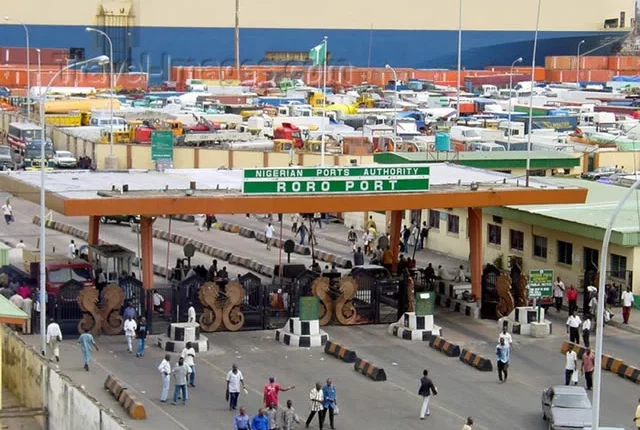 The Association of Nigerian Licensed Customs Agents (ANLCA) has called on the Federal Government to consider a review of the age limit of imported vehicles from 12 to 15 years.
Acting National President of ANLCA, Dr. Kayode Farinto, made this known a message of felicitation to Muslim faithful on event of the Sallah celebrations.
In his message, Farinto  promised that as trade facilitators they  customs agents would continue to play their part in ensuring that government got its revenue, while he used the opportunity to appeal to the government to consider  reviewing a number of issues as they affect their operations.
He said: "We as trade Facilitators will continue to do our best to ensure that more revenue is generated into the Federation Account, as part of our nation building. However, we are using the opportunity to appeal to the Federal Government to revisit many issues that can touch the lives of many Nigerian grassroots.
He condemned the government's auto policy and demanded for consistent policy in the maritime industry, pointing out that the auto policy has only succeeded in enriching a few Nigerians, a situation that should not be.
"The entire auto policy is a scam that has continued to enrich few individual Nigerians at the detriment of our economy. With the introduction in the last 10 years or more, we are unable to produce ordinary radiator; meanwhile, few are smiling home with our money under the guise of being local assemblers and manufacturers. It is high time we revised this policy.
"The federal government needs to have consistent policy in the maritime industry. This trial by error of the government must be stopped forthwith; just when we thought there is eureka in the transportation ministry, the government decide to change the minister and bring a new person that will start learning and commence visitation in the next three months. We are stagnant and not really moving forward with these retrogressive steps every time. And it is encouraging Neo-colonialism
He urged the federal government to, in line with international best practices, organize and re-orientate the management of the Nigeria Customs Service from what he described as a present moribund one.
"The present one continually brings confusion to the trading community with her high handedness ,without control and checks to the extent that the Federal Ministry of Finance has lost her supervisory role, hence the high level of non- professionalism to the nation."
Finally, he urged members of his association to increase their level of compliance to show their patriotism to the nation.
He also added: "As professionals that we are known for, we charge the Council for the Regulation of Freight Forwarding in Nigeria (CRFFN), to brace up to her responsibilities by giving qualitative leadership and increase capacity building for the freight forwarders.
"It is rather unfortunate that ANLCA has been shouting for a very long time that foreigners are gradually taking over our profession, but up till now, there seem to be no solution in sight to nip this in the bud. However, the government needs to do something urgently before the issue slips out of hand."