Life at Sea: Nigeria's first female Master mariner Capt. Roselyn Kete talks on key considerations during shipboard operations
On 'Life at Sea' today, we are glad to have a chat with Captain Roselyn Kete, Nigeria's first female master mariner. She speaks with us from a location at sea.
Captain Kete talks on how her father, who worked as a tug master at the Nigerian Ports Authority (NPA), inspired her to pursue a career at sea.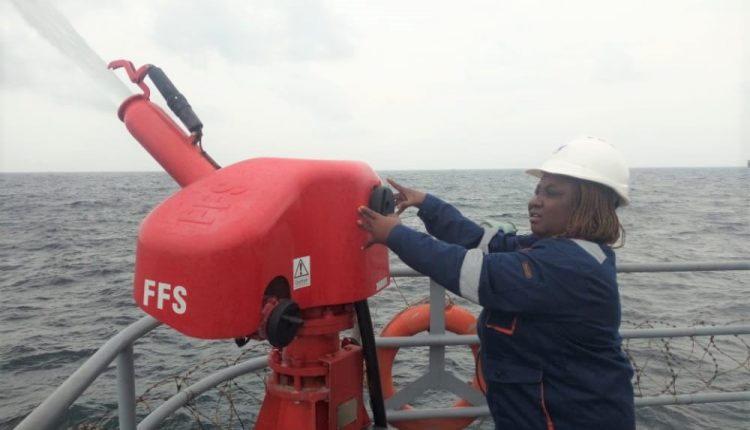 She talks about how on one occasion while on holidays, she was going with her father onboard a vessel MV Omongo Queen, and beyond the excitement of seeing many children in a sailing vessel, she asked her father if she could do what the children were doing.
As her father directed, she went to Almarine Yard in Borokiri, Port Harcourt, and joined the Ighoghomadu Sailing Training Association: "it is called the Nigerian Sail Training Association- the vessel name is Ighoghomadu. The Captain then was John Wright, and I followed the children. At that same time, the Sports Institute of Rivers State was inaugurating the sports people around Rivers State and I was allowed to join them."
She talks more on experiences at sea and shares her three key advices for younger seafarers.
Advice for young seafarers
#1.They must take into consideration the shipboard operation aspect of seafaring. The shipboard operation, in ISM Section (7), it is talking about the work ethics; the work you would be doing, everywhere you look is 'hazard' and in such environment you need to keep your shipboard operation safety very firm. You must follow up with procedures so you don't get hurt
Safety pays at sea. If safety is not there you will not be able to work at sea effectively e.g your PPE, if they don't wear the PPE they can get hurt. Therefore, when coming, seafarer must be on their correct PPE, so as not to get hurt
#2.Fatigue- a problem we have. Vessels now are equipped with Wi-Fi and all gadgets where they can read their news, call home and all that. But due to these, most of the sailors don't sleep after their watch time, their rest hours. They would rather go downstairs and start making calls and not take time to rest. But if they take enough rest, it will help mitigate any problem of fatigue and its effect while at work.
#3.Enclosed space entry. It can be any void space; a door that may have been closed for a long time. The place must be ventilated before anyone goes in. Therefore, seafarers must take note that such spaces must be well-ventilated before they go into such spaces.
#mastermariners