Nigerian visual artist, Temitayo Ogunbiyi, has worked out how children would enjoy playing again after the Covid-19 lockdown.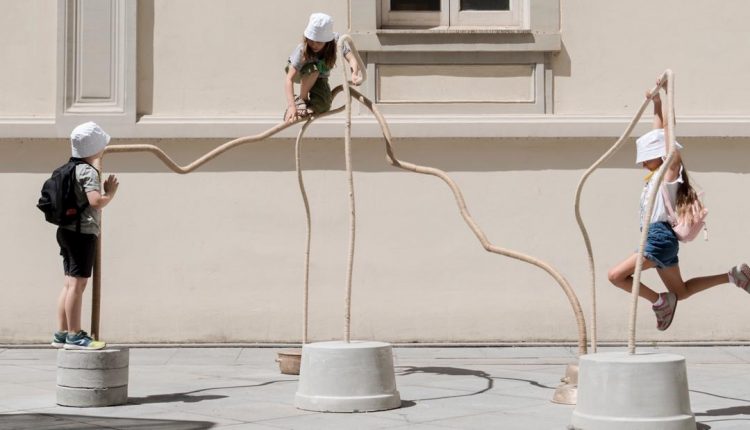 While the lockdown lasted, she built this beautiful work "Giocherai nel quotidiano, correndo / You will play in the everyday, running," 2020, in addition to painting, drawing and homeschooling her children.
"The playground is an interactive installation," she explained. And it has been installed and enabling children enjoy playing at the Museo Madre in Naples, Italy, since it opened on Wednesday July 8.
Putting the work together took Temitayo two months of commitment to an inspiration drawn from culinary traditions in Naples, botanical (ewedu, especially), threaded hairstyles and Google Map directions from Lagos to Naples, by road.
She shared on the fact that she really wanted to explore something new," I was also interested in new forms of play, post lockdown," she said.
The work is created with stainless steel pipes, cement, brass, bronze, jute, and living moss.
She is preparing to show some work in some art fairs later in the year.