Faces and activities at the 25th anniversary celebration of the Women's International Shipping and Trading Association(WISTA) Nigeria, which held on Tuesday, Dec. 10, 2019 at the Oriental Hotel, Victoria Island, Lagos.
L-R: Madam Funmi Folorunso, Mrs Mary Hamman and Hajia Lami Tumaka
cut the anniversary cake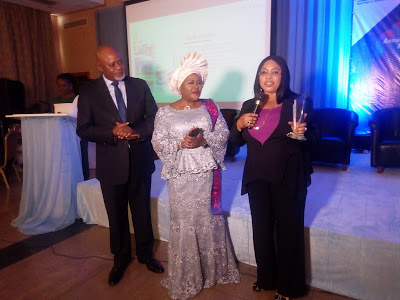 L-R: Engr. Greg Ogbeifun, Mrs Mary Hamman and Princess Vicky Hasstrup, who was honoured with  Personality of the Year Award.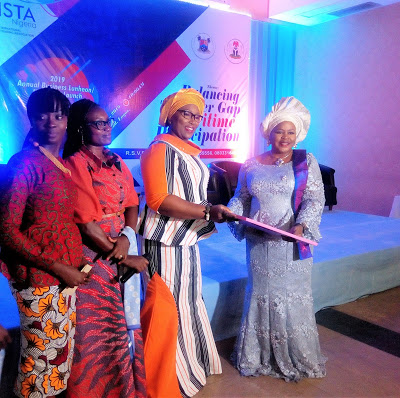 President, WISTA Ghana, Mrs. Jemilat Mahamah presenting the President , WISTA Nigeria, Mrs Mary Hamman with a gift.
President, WISTA Nigeria, Mrs. Mary Hamman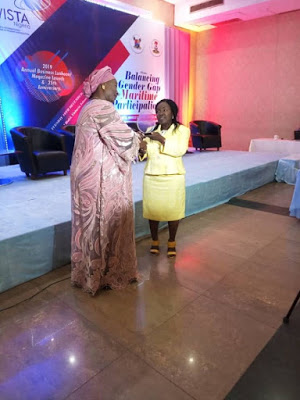 First President of WISTA Nigeria, Madam Funmi Folorunso receiving her award of recognition from Mrs Dabney Shall-Holma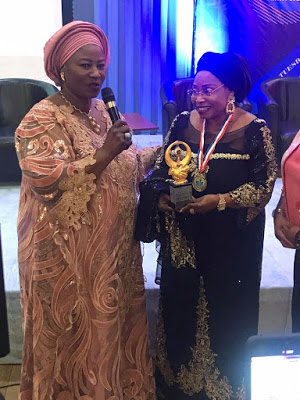 Dabney Shall-Holma presents Hajia Lami Tumaka with a recognition award
Launching the WISTA Nigeria magazine