Why peace-building is strong benchmark for more secure shipping in Gulf of Guinea- NIMASA Board Chairman, Garba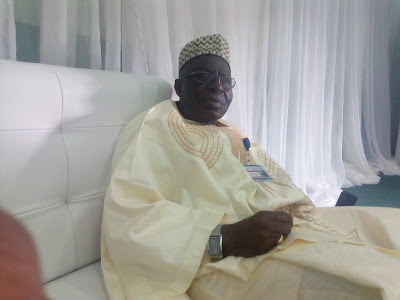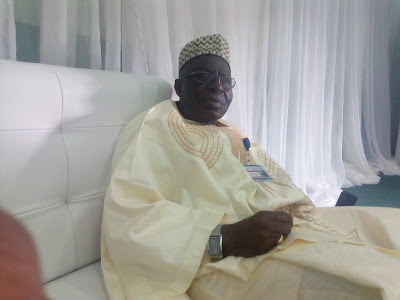 NIMASA Board Chairman, Maj. Gen. Jonathan Garba(Rtd.)
With the just-concluded Global Maritime Security Conference
(GMSC) that held in Abuja, Nigeria from Oct.7-9,
there are brighter indications of efforts to
resuscitate old boatyards in Nigeria. Speaking in this interview during the
conference, Maj. Gen. Jonathan Garba(Rtd.), the Board Chairman of the Nigerian
Maritime Administration and Safety Agency(NIMASA) said that while the Gulf of
Guinea States as well the global shipping community eye a more secure area as
shipping trade continues, it is pertinent
for the states within the GoG to build peace, than consider paying for
peace or buying peace later.
He said that Nigeria could take the advantage of
efforts to revive boat-building yards, which have potential of job-creation as
well as technological advancement in the craft. Garba also spoke on how the global community
would perceive Nigeria's commitment to ensuring that the war against piracy is
fought and won.
What would the GMSC
mean for Nigeria's maritime domain with regards to more secure shipping?
First, I want to acknowledge that this conference is
the first of its nature in an area where people are complaining, in an area
where shipping business is very expensive yet all our goods come from abroad by
sea, about 90 per cent of goods come by sea and whatever we want to transport
goes by sea. So, to that extent a lot of money is expended on the
transportation by sea. But if you look at it, you will find that it is very
expensive to bring things to the gulf of guinea because of this problem of
insecurity. Now, what this conference therefore is doing, it will sensitise the
International Maritime Organisation(IMO) and other shipping nations to know
what Nigeria is doing to secure the Gulf of Guinea(GoG). It also has proven
that not every activity that takes place at sea in the GoG can be said to be
piracy.
With all the
discussions, what key things should really get immediate attention?
From the outcome of what we have heard, it has shown
that cooperation, coordination and communications are the best instruments to
help fight piracy or other crimes at sea. It will also send a message to the
criminals that Nigeria now has a law in place, therefore, if they don't stop
their criminal acts and they are caught, they will now be forced to face the
wrath of the law. I think this will send warnings to the minds of those who intend
to join in the criminality. It has also brought out one very crucial matter,
and that fact is that we should try and build peace, rather than buy peace or
pay for peace. If we do things that will help in the Gulf of Guinea, it will
assist people to live their lives more meaningfully than giving them money to
spend.
What about
discussions on actions for job creations?
First of all, Nigeria had boatyards, a lot of them. I
am aware that there was a boatyard in Makurdi that built a Yacht that was to
take the owner round the world. I also know that Warri, Calabar, Sapele, Epe
and all those other places had boatyards, many of which are dead now. This
issue goes to reinforce the need for us to go forward by looking at how we can
resuscitate some of those boatyards. This will bring about technological advancement
and be a nucleus in shipbuilding because the technology will be transferred in
shipbuilding. But at the end of this conference, we will collate these issues
and bring them together and articulate the issues better.