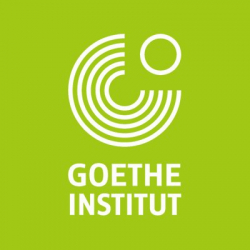 The Henrike Grohs Art Award is a roving
biennial art prize conceived by the
Goethe-Institut and the Grohs family in
memory of the former Head of Goethe-
Institut
in Abidjan, Henrike Grohs.
Applications to the 2nd Henrike Grohs Art
Award will open 15 October and close 15
November 2019, with the prize being awarded
at a ceremony in conjunction with Dak'Art – Biennial of Contemporary African
Art in May 2020.
The prize is awarded biennially to an artist or arts
collective living and working on the African continent, and practicing in the
field of visual arts.
The main prize is awarded by an
international jury after a shortlist is compiled by a selection committee.
The
winning individual artist or collective will receive a cash prize of 20.000€
and a publication produced to the value of 10.000€ on their work. Two artists
or collectives will be selected as runners up and will receive a cash prize of
5.000€ each.
The award aims to support emerging artists
in their careers, responding to the challenges of practicing on the African
continent. Artistic quality is the most important criteria for the award.
Cameroonian intermedia artist Em'kal
Eyongakpa was the recipient of the inaugural award in 2018 with the
international jury of Koyo Kouoh (Artistic Director, RAW Material Company,
Dakar), Laurence Bonvin (artist and representative of the Grohs family,
Berlin), Raphael Chikukwa (Chief Curator, National Gallery of Zimbabwe, Harare)
and Simon Njami (Curator, Paris).
Online applications will open on 15 October
2019 at www.henrikegrohsartaward.africa. All applications must be made via the
online entry form.
About
Henrike Grohs
Henrike Grohs studied ethnology and was
Head of the Goethe-Institut in Abidjan from 2013–2016. She co-founded the
project Next – Intercultural Projects at the Haus der Kulturen der Welt in
Berlin.
Between 2002 and 2009, she worked as
Project Manager in the Berlin Philharmonic
Orchestra's Education programme. In
2009, she was appointed Advisor on Culture
and Development at the Goethe-Institut
in South Africa. Henrike Grohs passed away
at the age of 51 in a terrorist attack in Côte d'Ivoire in March 2013 along
with seventeen other people.
About
the Goethe-Institut
The Goethe-Institut is the Federal Republic
of Germany's cultural institute, active worldwide. Its mandate is to promote
the study of German abroad and to encourage international cultural exchange.
Today it is represented in 98 countries and has some 3,300 employees. It
contributes widely to the promotion of artists, ideas and works. Supporting the
local cultural scenes and strengthening panAfrican dialogue through the arts
are part of its mission on the African continent, where it operates 19
institutes in Abidjan, Accra, Addis Ababa, Alexandria, Cairo, Casablanca,
Dakar, Dar es Salaam, Johannesburg, Khartoum, Kigali, Lagos, Lomé,
Luanda, Nairobi, Rabat, Tunis, Windhoek and
Yaoundé, as well as liaison offices in Algiers, Kinshasa and Ouagadougou and
cultural associations in Antananarivo, Bamako, Cape Town, Harare, Kampala and
Maputo.
For more information, contact
info@henrikegrohsartaward.africa or Jonas Radunz, PR
Officer
at the Goethe-Institut South Africa at
Jonas.Radunz@goethe.de