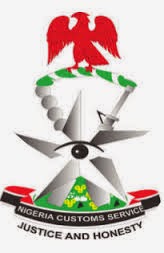 The
Nigeria Customs Service and its Benin Republic counterpart have agreed on a
bilateral connectivity to create a conducive trade environment as much as they
would check smuggling and other activities inimical to trade.
The
agreement will be supported by a digitalised single window platform used for
trade processes concerning imports passing from both countries.
During
the stakeholders' sensitization exercise at Seme Border, Mr. Benjamin
Aber,

the Assistant Comptroller General
of Customs, Information Communication Technology (ICT), said the initiative
would address issues of smuggling and revenue losses at the border posts.
Aber
explained that the connectivity platform scheduled to be launched by President
Muhammadu Buhari on June 20 would be the new face of trade transaction
procedures.
"It is not good for us in this modern time to
be doing things manually when we have opportunity to leverage on technology
that will assist us to streamline and harmonise processes that can seamlessly
assist us in harvesting the opportunity of trade between these corridors.
"This
is why we called the stakeholders that the Nigeria and Benin Customs have
agreed to harmonise their business processes of temporary or transit import
into Nigeria and export into Benin and to make sure that the process is done
once. This means any truck that leaves Benin Republic, the information is
already remotely sent in English to Nigeria Customs Service's system," Aber
said.
Describing
the initiative as worthy of emulation by other customs administrations, the
Director General of Benin Customs, Sacca Charles, disclosed that the effort was
started 15 years ago when leaders of the two countries initiated the exercise.
On
the take-off of the bilateral connectivity programme, both countries will be
using single declaration, and there will be predictably, transparency, and

significant reduction in the cost of doing
business.
Both
countries expect improvement in their revenue collections, boost in security,
quality trade statistics, which can be used to improve policy formation among
other benefits.