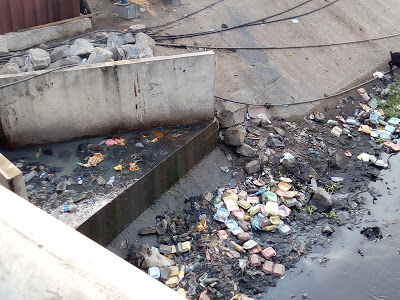 The Federal
Government has reiterated its commitment towards ensuring total eradication of
open defecation in Nigeria by 2028.
The Minister of
water resources, Mr. Suleiman Adamu, while speaking at the 2019 World Water Day
celebration organised on Tuesday by Global Citizens, P&G in Abuja, said
that the current administration as part of its commitment to hygiene had
introduced a set of activities to promote a "open-defecation-free"
Nigeria by 2028.
He said: "Actions
to end the open defecation in Nigeria require the commitment of everyone, and
these actions are expected to promote an open-defecation-free Nigeria by 2025."
Speaking
further,

Adamu said that of 774 local
government area in Nigeria, only 10 had been so far certified as open
defecation free, adding that that presented the need for everyone to be
involved in ensuring complete eradication of open defecation in Nigeria.
"We have
developed several initiatives in our commitment to improving access to safe
drinking water and ensuring a healthier living environment for everyone in
Nigeria. However, we still have a long way to go as only 10 out of 774 local
government has achieved the open defecation free certification."
Allison Tummon,
Procter and Gamble (P&G) representative said that the world day
commemoration is aimed at improving access to clean water and sanitation as it
affects the health and economy of the nation at large.
"We
believe water, sanitation and hygiene (WASH) is beyond drinking water, it has
effect on the general health and economy of any nation, usage of unsafe water
affects the productivity also."
"The
problem is huge and we believe everyone can contribute in any little way as
possible to make a difference," she added.
Betta Edu,
Director-General, Cross River State Primary Healthcare Development Agency in
her remarks, stressed that access to safe water should be the right of every
citizen and should not be seen as a privilege.
"We have
discovered that having safe water does not only improve our health but also
improve our productivity, to this end the government of Cross River state in
partnership with other sponsors have provided over 25 boreholes in some local
governments."
She also
stressed that the state government in its bit to be declared the first open
defecation-free state has committed a total of $15 million over the next 5
years to ensure proper sanitation in Cross River state.
"As part
of our commitment to ensuring an open defecation free state, the government of
Cross River State over the next 5 years will set aside a total of $15 million
to ensure clean water and proper sanitation in the state."
Yetunde
Adeyanjo, representing the governor of Ondo state, said that the government in
its bead to scale up access to clean water and ensure sanitation in the state
has committed N1.8 million to rural water supply, and rehabilitation of over
1000 boreholes in the rural areas of the state.
"The Ondo
State government has established a law that ensures that every household have a
usable toilet as a tool to eradicate open defecation in the state. Also we have
so far committed N1.8 million to rural water supply, among others."