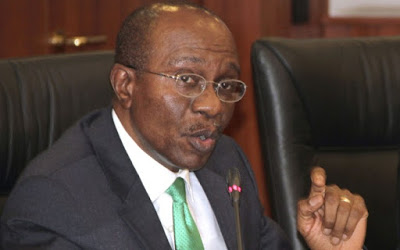 CBN Governor, Godwin Emefiele
The Central Bank of
Nigeria (CBN) has authorized the use of Renminbi (RMB) instead of dollar by
Nigerians to import some specific goods from China to achieve maximum benefit
in the recent $2.5 billion currency swap pact signed by both countries.
This was disclosed at a press briefing organised by
the apex bank at the end of the Bankers Committee meeting held in Lagos
yesterday.
According the committee, importers of Chinese
equipment, machineries and goods are expected to obtain invoices in RMB instead
of dollar for settlement which would ultimately cut down transaction cost and
make importation cheaper for Nigerians playing in that market segment.
The committee said
the arrangement would go a long way to strengthen the nation's external reserve
which is currently put at $48 billion.
Specifically, a member of the Bankers' Committee and
the Chief Executive, Stanbic IBTC Bank, Demola Sogunle, said: "CBN and the
Bankers Committee are to start encouraging importers to receive invoices in
Renminbi instead of dollars.
One of the incentives will be that a percentage spread
will be given to any importer that is bringing a Renminbi invoice for
settlement instead of bringing a dollar invoice.
If you bring Renminbi invoice, the benefit is that it
is going to be cheaper for the importer in coming to CBN to get foreign
currency which, in this case, will be Renminbi.
"The importer will actually bring lesser amount of
naira.
If he goes ahead to buy with the same supplier based
in China and collect invoice in dollars, it will cost the importer slightly
more in terms of the naira amount he will use to get the foreign currency.
"We have got almost $48 billion in external reserve,
because we trade a lot with China.
If we are able to continue to bring in machinery and
equipment, without depleting our dollar reserve, the external reserve will not
be under threat.
So with the Renminbi in place instead of dollar, based
on this swap deal, we are in a very good position. So importers are encouraged
to bring in invoices in Renimbi instead of dollars."