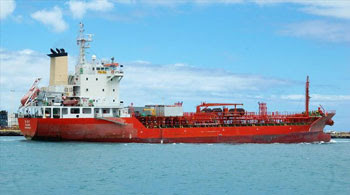 Doorae Shipping, a South Korean maritime
operations company, has been sentenced by a Hawaiian court for illegally
discharging bilge water from its vessel and for making false statements to the
US Coast Guard.
The company was ordered to pay a fine of
US$750,000, a community service payment of $200,000, and a term of two years of
probation for the failure to maintain an accurate oil record book and for lying
to the USCG about the discharge of oil contaminated bilge water from the oil
tanker 'B. Sky'.
The chief engineer of the 'B. Sky', Jeung
Mun, discharged just under 2,000 litres of oily machinery space bilge water
directly into the ocean instead of through an oil water separator. Doorae pled
guilty to the charges lodged against them.
Vessels are required to keep up to date
records on any overboard discharges of oil-contaminated water for inspection,
which Mun failed to do so. Mun will appear in court for sentencing

on July 27, 2016.