"You have gone, you have conquered and you have come back" CNS extols NNS KADA on successful mission to Guinea Bissau
The Chief of Naval Staff (CNS), Vice Adm. Awwal Gambo, has eulogized the Nigerian Navy Ship (NNS) KADA for a successful delivery of military hardware to the ECOWAS stabilising force in Guinea Bissau.
Gambo gave the commendation on Tuesday while receiving NNS KADA and the Ship Company on its return to NNS BEECROFT jetty in Apapa, Lagos.
NNS KADA had set sail on 6 August 2022 from Lagos for Guinea Bissau to disembark military hardware for the Nigerian contingent in ECOWAS Stabilization Support Mission in Guinea Bissau.
The CNS who was represented by Rear Adm. Perry Onwuzulike, Chief of Naval Safety and Standards, Naval Headquarters, Abuja, expressed satisfaction that the officers and men conducted themselves creditably while discharging their national duty .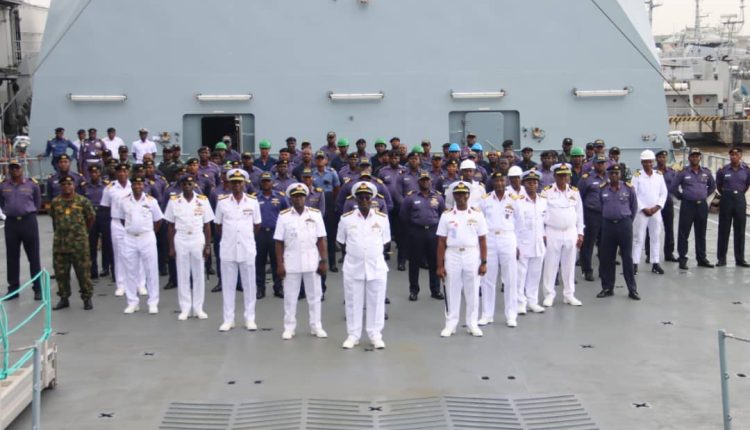 "I must acknowledge the task you went for. And reports reaching us indicate that you creditably discharged your duties, worthy of commendation. For that, I say very big congratulations to the Commanding officer and the ship company.
"The national assignment you went for is based on the ECOWAS protocols. You have assisted the primary and strategic capacity of sealift to emplace the Nigerian contingent in the ECOWAS stabilising force in Guinea Bissau," Gambo said.
He disclosed that Nigeria was the only country that used her sealift capacity as other countries on same mission went by air and road to emplace their military hardware.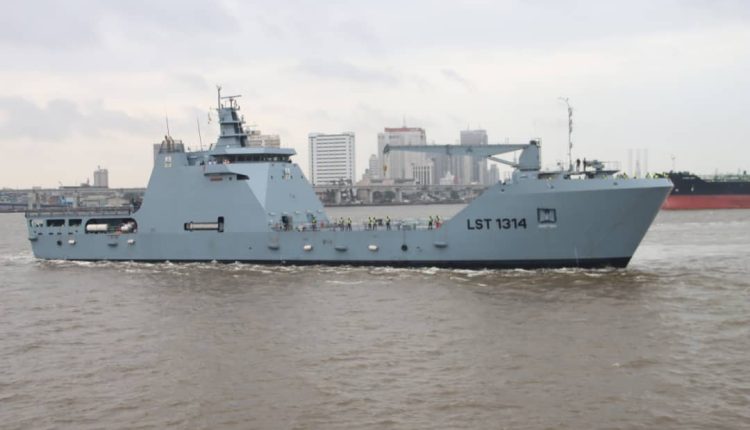 His words: "Reports reaching me indicate that other participating countries used other forms of transport; air and road to emplace their military hardware. But the Nigerian Navy on behalf of the Federal Government of Nigeria used our sealift capability to emplace our military hardware, making us the only nation within the sub-region to do this.
"This is a very great feat and I think you deserve a round of applause. We are proud of all of you. You have gone, you have conquered and you have come back."
He reiterated that NNS KADA'S voyage to and from Guinea Bissau to Lagos was the first national assignment after she arrived from the United Arab Emirates on 27th May 2022.
The CNS also used the occasion to urge the ships company to prepare and be on standby for her next mission as exigency of service would permit.
Senior naval officers who accompanied the representative of the Chief of the Naval Staff to receive NNS KADA were Rear Admiral Yakubu Wambai, the Flag officer Commanding Western Naval Command, Rear Admiral Monday Unurhiere, Flag Officer Commanding Naval Training Command, Rear Admiral Kohath Levi, Representative of the Flag Officer Commanding Naval Doctrine Command, Rear Admiral Emmanuel Beckley, Admiral Superintendent Naval Ordinance Deport.
Others are Rear Admiral Olusola Oluwagbire, Director of Operations, Rear Admiral Samson Bura, Fleet Commander Western Fleet and other senior officers of the Western Naval Command.