Western Naval Command holds Q2 Route March
The Flag Officer Commanding Western Naval Command, Rear Admiral Yakubu Wambai, on Saturday led Officers and Ratings of the Western Naval Command in the Nigerian Navy's Second Quarter Route March in Lagos area.
During his address, the Flag Officer Commanding reiterated that the Route March was aimed at developing personnel physical and mental alertness to meet the dynamics of contemporary security operations.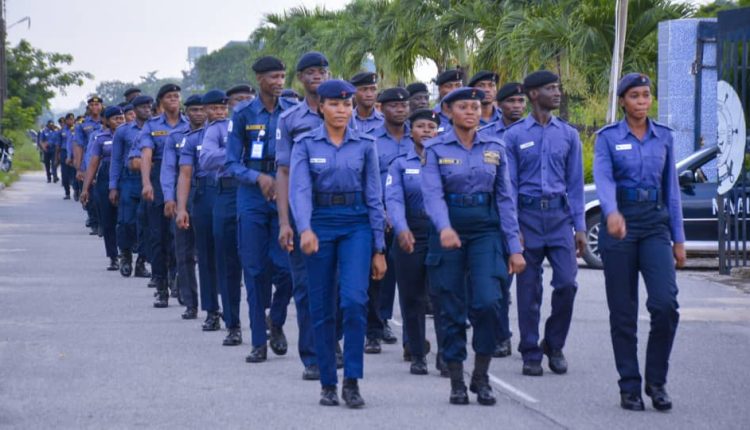 He added that physical and mental fitness are panacea to operational effectiveness of troops and that the 10 kilometers route match was held by the Western Naval Command to further improve the combat readiness of personnel in the discharge of their constitutional responsibilities.
Adm. Wambai also used the medium to urge personnel to always evaluate their respective Body Mass Index Scale from time to time and ensure that preventive measures are taken to conform with extant regulations. No fewer than 3500 personnel participated in the Route March.
He commended and gave Bravo Zulu to all who participated in the Route March for their massive turnout for the exercise which in turn speaks about the high level of discipline in the Command, he added.
He disclosed that the Command would be hosting the  first-ever Nigerian Navy Games to be held using the Navy's Sporting Facility in Navy Town Ojo, which he said would be historic, as the Nigerian Navy Games had always held on civil sporting facilities.
He, therefore, urged officers and ratings of the Command who are numbering about 5,000 to ensure maximum participation in each game and bring home the much acclaimed trophy.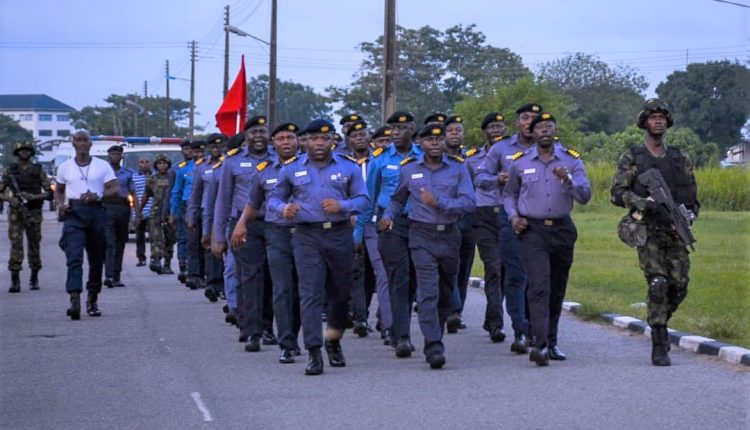 He stated that the Western Naval Command is the Premier Command of the Nigerian Navy and being the Premier Command it should be premier in bringing home the trophy and medals.
The Flag Officer Commanding also said that the commencement of the Quarterly Route March marked the beginning of sporting activities in the Nigerian Navy since the advent of COVID 19.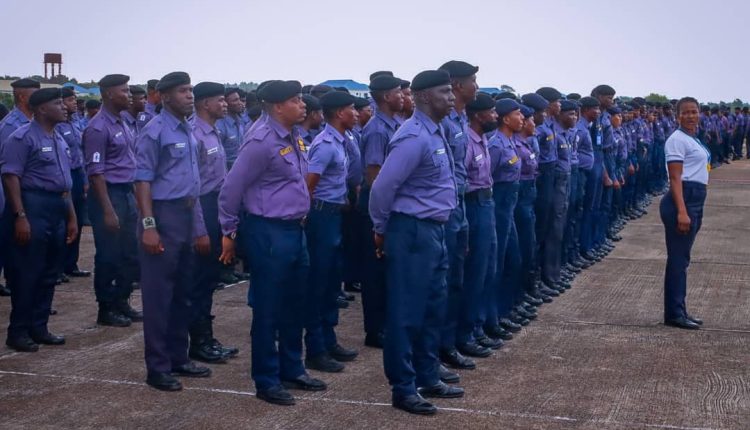 He therefore charged personnel of the Command to ensure they participate in the weekly sporting routine every Wednesday to ensure they stay fit and combat ready at all times.
Rear Admiral Wambai assured the populace that he would continue to ensure adequate security of lives and properties as well as mitigate maritime crimes in collaboration with other security agencies within the Western Naval Command Area of Responsibility as the Flag Officer Commanding Western Naval Command and the Force Commander Joint Force South West Operation AWATSE.
The exercise had in attendance the Chief Staff Officer, Rear Admiral Hamza Kaoje, the Fleet Commander Western Fleet, Rear Admiral Samson Bura, and other senior officers of the Western Naval Command.