Maritime Academy of Nigeria holds 4-day capacity development workshop for staff… as Effedua pushes for excellence
The Maritime Academy of Nigeria, Oron Akwa Ibom, on Wednesday began a 4-day capacity development workshop for its staff members across the various departments.
The workshop tagged " Cascading Performance Management: Achieving Performance Excellence" is organised by the Management of the Academy in conjunction with the Federal Ministry of Transportation.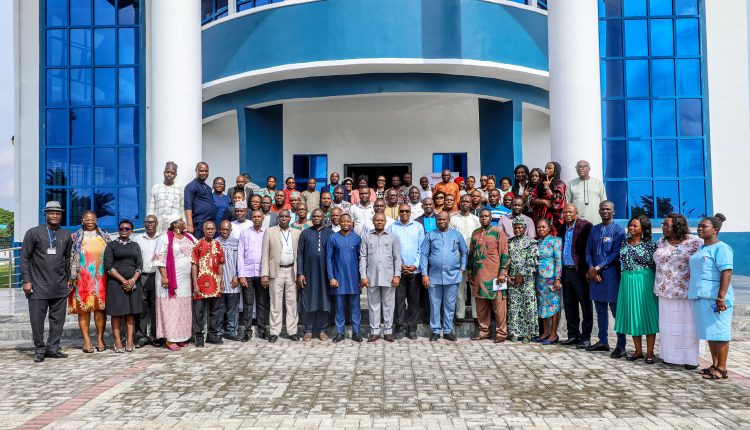 The workshop which is taking place at the Rt. Hon. Chibuike Rotimi Amaechi Auditorium of the Academy is being facilitated by Value Bridge Consulting Ltd.
Declaring the workshop open, Rector of the Academy, Commodore Duja Effedua (Rtd.), encouraged the members of staff to always make excellence a watchword in performance of their duties.
Represented by the Director in charge of specialised seafarers training, Dr. Kevin Okonna, the Rector encouraged other participants including the media to take a tour of the Academy to see the latest infrastructural development meant for enhancing training and learning.
Resource persons facilitating the workshop, Messrs Seun Babalola and Usen Udoh, both have industry-recognised expertise in human resources capacity development and evaluation.
The workshop opened with practical engagement of participants through two training modules on Performance Management, Performance Management Systems and underlying theories.