The Nigeria Customs Service, Tin-Can Island Command on Wednesday met with the Port Manager and heads of security, regulatory agencies in the port over protests by clearing agents concerning the recently introduced Vehicle Identification Number (VIN) policy.
A statement by the Command noted that the new Customs Area Controller, Compt. Olakunle Oloyede,  used the platform to formally familiarize with heads of Security/Regulatory Agencies and discussed issues affecting the existing relationship between the Service and Sister Agencies, with a view to re-jigging and strengthening collaboration and synergy.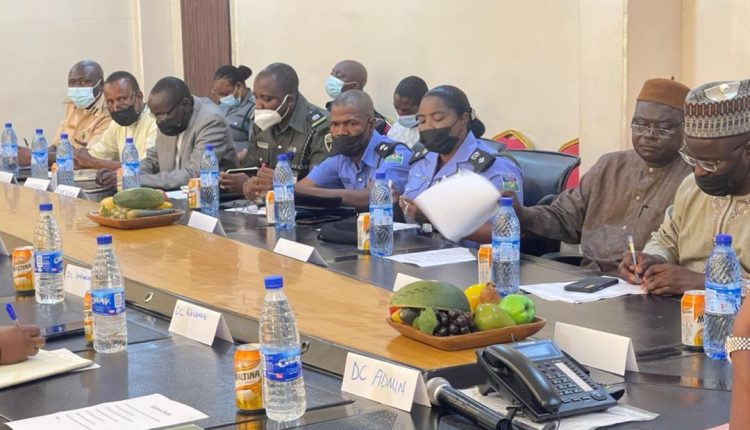 Oloyede reportedly used the occasion to give an overview and historical perspective to the deployment of VIN Valuation and VREG Policy.
He stated that the VIN Valuation Regime provides for transparency and simplification for both the importer and the customs as it has tendency of mitigating corruption, and stated that the VIN Policy is in tandem with the Arusha declaration and Kyoto Convention which  Nigeria is signatory.
On the VReg Policy, the CAC informed participants that it ensures that stolen cars would not have access to Nigeria amongst other benefits of accountability, as the Service is oftentimes inundated with requests by Interpol for retrieval of stolen vehicles.
Speaking further, he noted that the nature of global trade advocates for full automation and simplification of customs clearance in accordance with article 1 of the Trade Facilitation Agreement (TFA), and noted that the customs service engaged with stakeholders through series of webinar and publication before deployment of the VIN Valuation Policy.
The Customs Area Controller specifically stated that the impasse on VIN Valuation was consequent upon misuse of procedure pertaining to inappropriate code usage for Standard and non- Standard VIN.
On the issue of enhanced synergy and collaboration in port operations, the Customs Area Controller charged heads of security and regulatory agencies to push for full automation, to be integrated into NCS platform like the Standard Organization of Nigeria (SON), NAFDAC, NESREA, for ease of communication and effective regulation.
He also solicited the support of all security and regulatory agencies and urged them to ensure intelligence/information sharing as the task of nation-building is a collective responsibility.
The CAC sought the understanding of sister agencies for the actualization of his mandate.
On his part, the Port Manager and other heads of security/regulatory agencies assured the CAC of their full support and thanked him for educating them on the VIN Valuation issue.