MASPAN 2021 AGM: Emmanuel Maiguwa elected President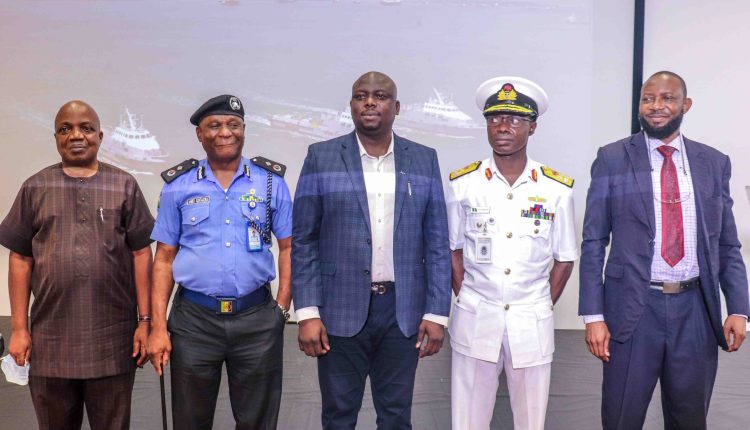 The Chief Executive Officer of Bricks Murstern Mattoni Limited, Mr. Emmanuel Maiguwa, has been elected as President of Maritime Security Providers Association of Nigeria (MASPAN).
Maiguwa was elected unopposed at the 2021 Annual General Meeting of MASPAN at Eko Hotel and Suites, Lagos, earlier today.
Emmanuel Maiguwa who is also the President of the Alumni of Maritime Academy of Nigeria (MAN) Oron, AMANO, served as the MASPAN General Secretary in the previous executive administration of MASPAN.
Speaking with newsmen after the election, Maiguwa thanked the members of MASPAN for entrusting him and other executives with the onus of leading the association.
He assured that the new executives would deliver quality leadership and display high level professionalism and dedication in the discharge of their duties.
"The first thing is to understand that the leadership of MASPAN is one that brings people from different organizations with different goals. Our first task would be to ensure that the executive members proceed at the same speed and with rich understanding of the objectives of the association," Maiguwa said.
He said that the new executives would undergo an internal training to enable them fully understand the goals and objectives of the body, adding that this strategy would also enable the new leadership develop a beffitting roadmap for the administration.
Also speaking, the Chairman of the MASPAN Board of Trustees, Rear Admiral Francis Akpan (Rtd.) congratulated the newly elected executives, admonishing them to not only keep the high level professionalism of the body, but a build upon it.
Akpan opined that with the crop of leaders as MASPAN executives which boasts over 80 per cent Managing Directors, they are veterans that could bring their wealth of experience on maritime security and administrative acumen to take the association to greater heights.
On his part, the Chief of Naval Staff (CNS), Vice Admiral A.Z Gambo, described the theme of the conference, "Maritime Security Efforts in Nigeria: Government and Private Sector Partnerships" as apt.
The CNS, who was represented by Rear Admiral Abraham Adaji, stated that collaboration between public and private stakeholders would improve the maritime security system in the country.
According to the Naval boss, most maritime nations who have achieved tranquility on their waters have done so as a result of robust collaborative efforts between the private sector operators and the government agencies.
He noted that the Nigerian Navy, Nigerian Maritime Administration and Safety Agency (NIMASA) and the Nigerian Ports Authority (NPA) have already created a synergy,  encouraging MASPAN to deepen the linkage with the private sector.
Other elected executives elected at the MASPAN 2021 AGM were; Vice President, Commodore Temisan Freedom (Rtd); General Secretary, Mr. Armah Anyebe; Publicity Secretary, Mr. Aligbe Andrew; Financial Secretary, Ms. Oladipo Rebecca Julius; and Welfare Secretary, Mr. Taiwo Bodunrin.