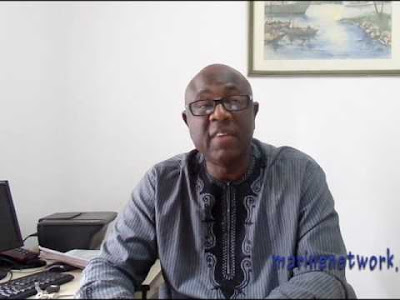 Mr. Olumide Omotoso
A key service of hydrography, which
involves surveying, charting and buoying of the waters to safe navigation, must
be given prime attention in shipping, the body of hydrographers in Nigeria has
said.
Mr. Olumide Omotoso, the Chairman, Nigeria
Hydrographic Society, Lagos/South West Zone and the Hydrographer General of the
Nigerian Ports Authority(NPA), called attention to that fact while making
contributions to discussions at a recent focus group meeting held by the Nigerian
Chamber of Shipping in Lagos.
Omotoso, however, noted that outcomes from
several discussions on how to grow the shipping sub-sector have not given the
required attention to hydrohgraphic services, which is all about safety for
navigation.
He said: "One difficult thing we have found
difficult to fix is ensuring to carry everybody along. We have several
committees, but we are not building on anything, we just keep reinventing the
wheel all the time."
He decried the fact that there is not a single
institution in Africa training hydrographers on how to make the sea safe. An
obvious absence of a very important aspect for growing the sector.
Speaking further on the importance of
creating a safe environment for navigation, Omotoso said that only a few weeks ago
when they buoyed the channel at Five Cowries creeks for inland waters, vessels
immediately started going into the water.
"So, you can see the importance of buoys on
water. Without the hydrographic survey and charting of the waters, you cannot
buoy. It is an essential part of shipping.
"It is important to set up study groups
that can offer expertise on what they are professional in. We can come and say
we are able to offer service in the aspect of safety in the areas that concerns
all the waters," Omotoso said.
He mentioned that in spite of a big jetty
in Lekki, people still found it difficult to bring their boats from Ikorodo due
to lack of charts, just as boat operators get very mindful of

the

area from Victoria Island to Victoria Garden
City.
"People are afraid because nobody is funding
the charting of the waters. We are proposing the national hydrographic
commission. We don't even have inventory of all the rivers in Nigeria," he
added.