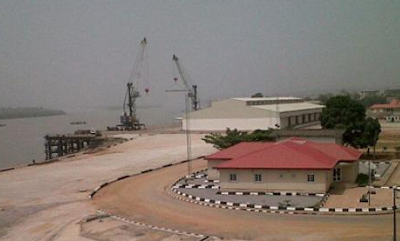 The Federal Government has restated its commitment towards ensuring that the Onitsha Inland Waterways and others across the country are viable and functional.
The Managing Director of National Inland Waterways Authority,
Senator Adeleke Mamora, gave the assurance on Monday during a facility tour of
the Onitsha Inland Port.


Mamora, who described the NIWA Onitsha as "an economically
significant area office", said the Federal Government was determined more than
ever to commence operation at the Onitsha River Port.
He expressed concern over the level of decay at the port,
both in equipment and infrastructure at the Onitsha Area office, saying if
revamped, the port would boost the economy of the area.
He said: "President Muhammadu Buhari is committed to make
Onitsha River Port work with the ongoing efforts to concession the facility.
"We want to decongest Lagos because it is over burdened as
out of 100 per cent of goods that land in Lagos, only about 20 per cent stay in
Lagos.

"About 80 per cent of those goods come to Onitsha from where
they are distributed to other parts of the country.
"NIWA Onitsha is the most lucrative Area Office we have. I
have visited Port Harcourt, Calabar and Lagos, and all of those offices have
what Onitsha has in terms of equipment, manpower and availability of land for
expansion."
The Area Manager, NIWA Onitsha, Uche Amadi, stressed the need
for Public, Private Partnership to revive the port and boost economic
activities in the area.
According to her, the area office has so far generated over
N46 million as revenue as at October 31.
"A public, private partnership arrangement will boost and
diversify the revenue base of the Area office," she stressed, while appealing
to the Federal Government for operational vehicles and necessities to ease the
work.