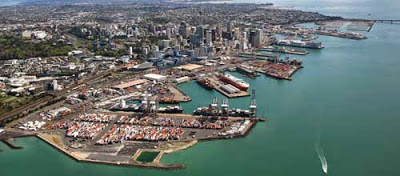 File photo
As the dredging of Escravos-Warri Port draws closer, Ijaw and Itsekiri youths have urged the Federal Government to ensure the completion of the project.
Pledging to ensure a smooth execution, youths at the launch of sensitisation for the project at Nigeria Ports Authority (NPA) in Warri, Delta State, noted that reviving the port will boost the economy of the area, state and others.
President of Ijaw Youth Council (IYC) Eric Omare described the economic potential of the port as capable of feeding Delta State and Niger Delta.
The youth leader said both ethnic nationalities were determined to ensure that peace prevails in the cause of executing the project.
He said: "The Federal Government has made efforts by awarding the contract for the Escravos Bar to Warri Port dredging. The IYC and the INYC met to say we cannot allow any crisis to hinder our growth.
"Today, we are here to demonstrate to the world that Warri is safe for economic activities. We are here to show to the world that this port is ready for business; that all tribes are ready to accept the project.
"The days of communal clashes are gone; the days when communities chased away companies are gone. We are to demonstrate that we all have one mind."
President of the Itsekiri National Youth Council (INYC) Weyinmi Agbateyiniro also pledged that youths will protect the project "jealously".
He said: "We are going to jealously guard this project to its full execution. We are sensitising all communities and traditional rulers in the right of way for this project to be executed. We want to appeal to the Federal Government not to abandon this project."
Also, NPA's manager in Warri, Mr. Simon Okeke, stressed the need for all communities and stakeholders to support the dredging.
Okeke, who recalled the promise of NPA's Managing Director, Ms. Hadiza Usman, during a visit, to facilitate the dredging of the Escravos-Warri Port channel, added that it is central to the Southeast and North.
The Nation.