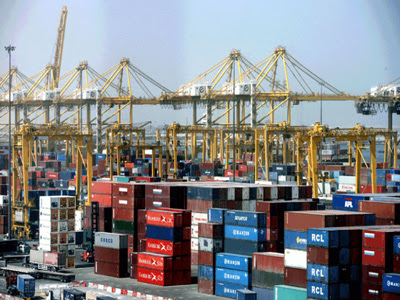 Workers in the maritime industry have
asked the regulatory agencies in the sector to always involve their union in
stakeholders' meeting to avert strife over welfare issues.
The workers, under Maritime Workers Union
of Nigeria, said the Nigerian Ports Authority, Nigerian Shippers' Council and
Nigerian Maritime Administration and Safety Agency (NIMASA) should carry them
along in decision making.
The President-General of the union, Mr
Tony Nted, made the appeal in an interview with the News Agency of Nigeria
(NAN) in Lagos.
Nted said there had been disconnect
between the union and the regulatory agencies because they were not being
carried along in stakeholders meetings where industry issues were discussed.
He expressed concern that the union was a
major stakeholder by reason of its role in the various sub-sectors of the
industry, but was being left behind at moments when it should be heard.
"Sometimes, we are very apprehensive of
what is happening in the maritime industry because these stakeholders will
organise meetings and not involve the union.
"Nigerian Ports Authority organises
meetings, they will not involve the union; NIMASA will have meetings they will
not involve the union and the Shippers' Council too.
"Is the union too strong for them to
invite for such meetings or because is it because the union always tells the
truth and is dogged?
"We cannot understand why this is so
because talk about the industry, we are the major stakeholders and we have
responsibility to Nigerians as we are today,'' Nted said.
He said the union had workable ideas to
bring to the discussion table that could serve as required solutions to many
industry issues.
"They should always invite us in all of
their meetings, we have ideas we will bring to the table.
"Maybe if they invite us to some of these
their meetings, and with the ideas we bring to the table, most of what is
happening today may not happen,'' he said.
The union's president said that like in all areas of
life, a sense of belonging would only be felt when given opportunity to sit at
the discussion table where the issues concern you.