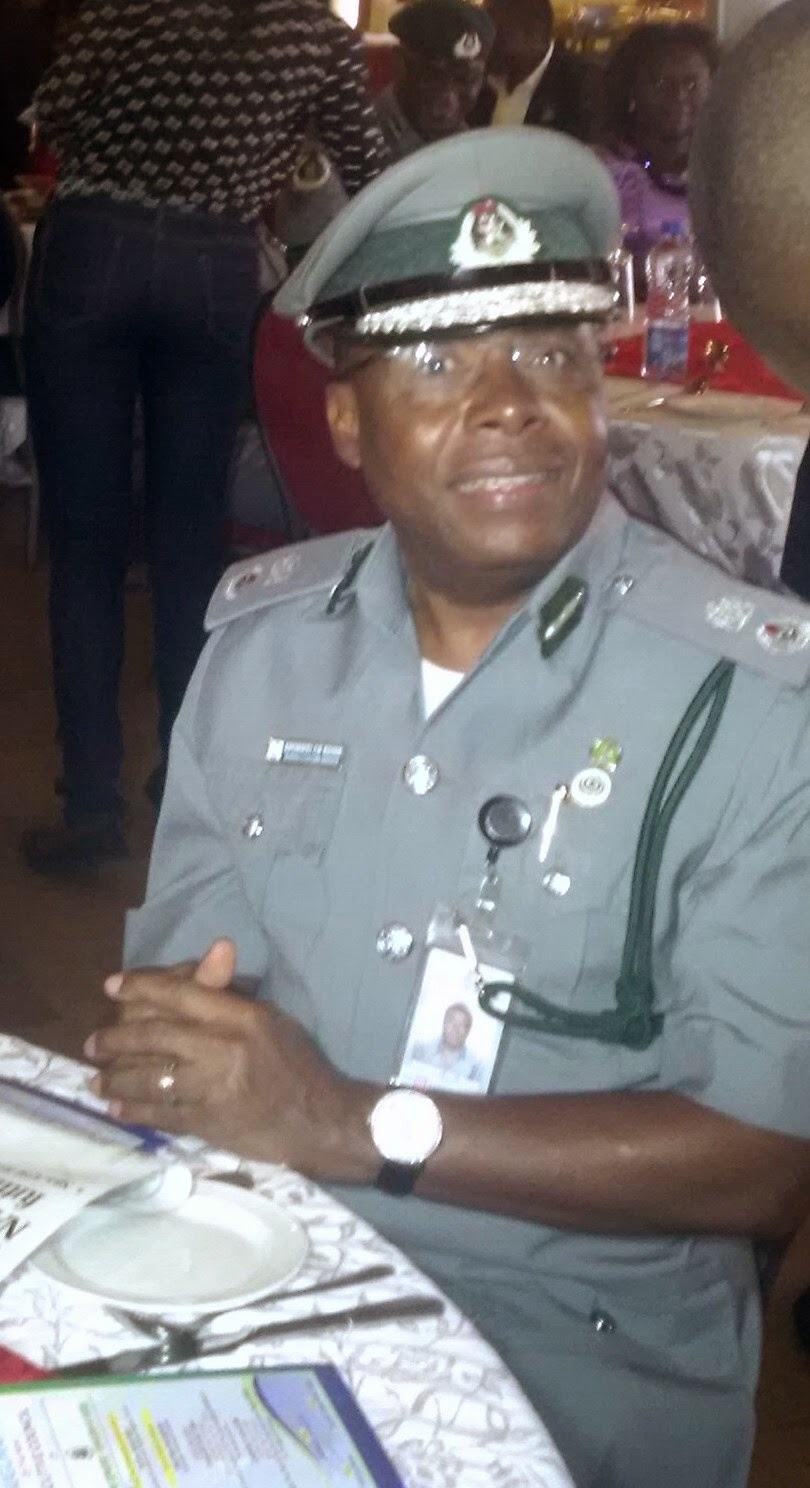 CAC Eporwei Edike
A
performance appraisal of the Pre-Arrival Assessment Report (PAAR) by the
Nigeria Customs Service (NCS) shows that the scheme has delivered value since
it took off on Dec. 1, 2013.
With a
record 23.4 per cent increase in revenue from N769 billion in 2013, to N950
billion as at November 2014, the NCS says in spite of the initial teething
challenges PAAR has performed well in facilitating trade by ensuring efficiency
in clearance procedures.
Comptroller
Eporwei Edike, the Controller in charge of the Apapa Area 1 Command of the NCS,
disclosed this while speaking recently at the inauguration of the new
executives of the Maritime Reporters Association of Nigeria (MARAN) in Lagos.
According
to Edike, a total of 201,320 requests for PAAR were received, out of which 14,
259 were rejected while 188, 424 were finally registered.
He
disclosed that 108, 159 PAAR were uplifted, with a total Cost Insurance Freight
(CIF) value of N5.6 trillion.
According
to Edike, the PAAR is to remove the bottlenecks and clogs in the wheels of
trade progress, reduce the time of doing business in Nigerian ports and
increase revenue for government.
He
identified issues bordering on compliance and
occasional failure in technology as some of the challenges facing the PAAR),
but added that the newly-installed network mast had taken care of the network
failures to a great extent.
"PAAR has had its fair share of
teething problems, but its greatest challenge is with compliance since that of
technology has been taken care of with the new mast for internet service
provision.
"There will be no query with PAAR when
you are transparent because the system is robust. But we will query you when
there are inconsistencies between your declaration and what we see," Edike
said.
He said the credibility of the PAAR
system further received recognition by the World Customs Organisation(WCO)which
also
encouraged other countries to emulate Nigeria in that regard.
The
Comptroller also said that the service had been able to save N36.9billion for
the government through collections of the Comprehensive Import Supervision
Scheme (CISS) levy, which was erstwhile being collected by the service
providers.