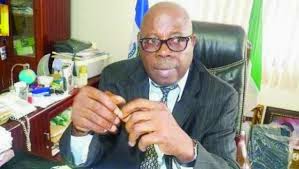 Prince Olayiwola Shittu, National President, ANLCA
The National President of the Association of Nigerian
Licensed Customs Agents(ANLCA), Prince Olayiwola Shittu, says his association will
resist the proposed imposition of N20,000 vehicle pre-shipment inspection levy
by the Standards Organisation of Nigeria(SON).
Shittu noted that all introduced charges were first
passed through the National Assembly for appropriation and this proposed
charge, though they will ever resist it, should be put before the National
Assembly.
He said it was obvious that SON just wanted to look
for where to generate income because the issue of pre-shipment inspection was
uncalled for since there was already a benchmark of 15 years for imported used vehicles. He said SON should rather take seriously, its job to ensuring standardisation of locally produced- goods.
"First, we will resist any attempt by SON to impose
that N20,000 levy for pre-shipment inspection. However, all introduced charges
must pass through the National Assembly for appropriation.
"Were the service providers not the same people who
could not manage the Risk Assessment Report(RAR)? So, why should SON come up with
such charges?
"We cannot accept this because our members will suffer
for it at last. This will affect the importation and that will mean shortfalls
in business for our members," Shittu said.
Meanwhile, the ANLCA chieftain advised that all agents
should key into the on-going training by the Nigeria Customs Service, to improve
their knowledge-base to help them in the course of their business transactions
with the customs operatives.
He said the training which had been going on in
batches was designed to enable agents fit in whenever they came in for the
programme, adding that it was open for every agent irrespective of what
association they belonged.