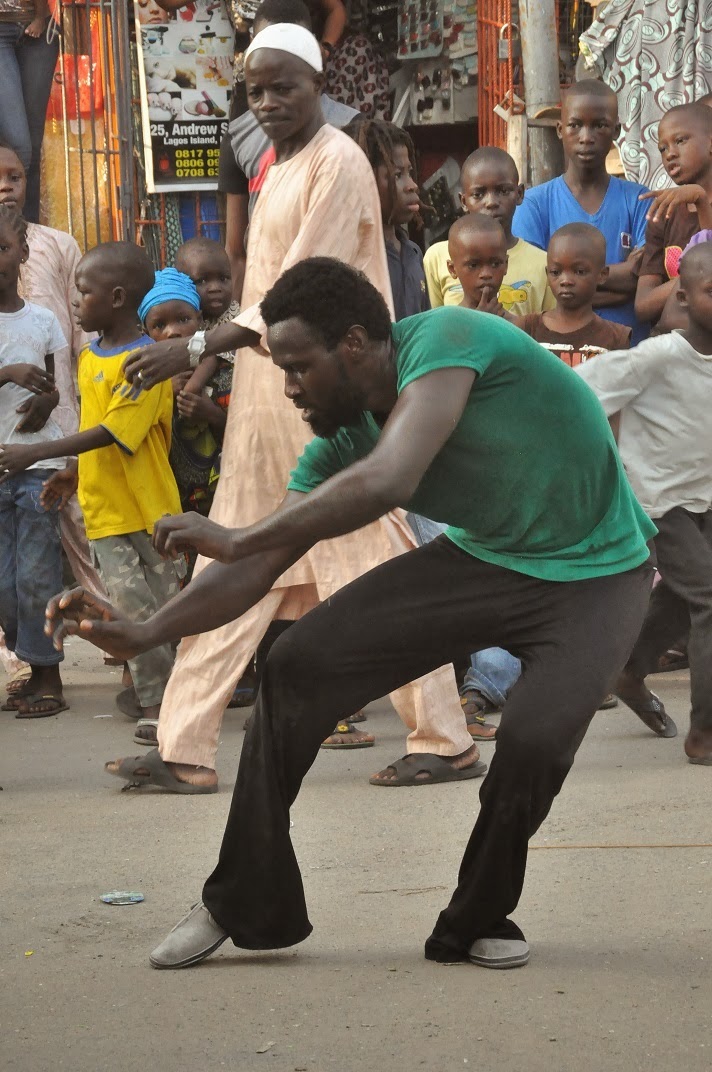 Tosin, doing a performance
Street as Stage
Contemporary dance is fast gaining prominence in Lagos.
Various groups like the one managed by art performer, Tosin, have been putting
up public performances to gain more confidence from society.
Tosin's recent public performance which held on Andrew
and Tokunbo streets on the Lagos Island was a crowd-puller. Although it was
meant as an experiment, its success showed how acceptable it had become among
many young people.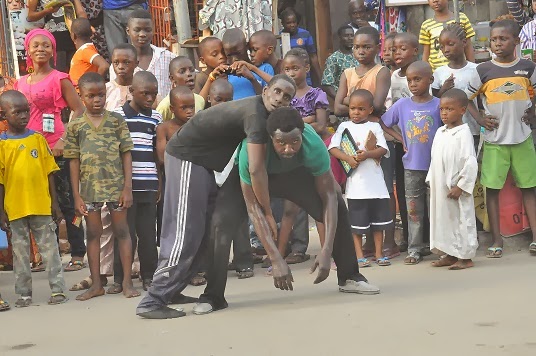 The Monkey demonstration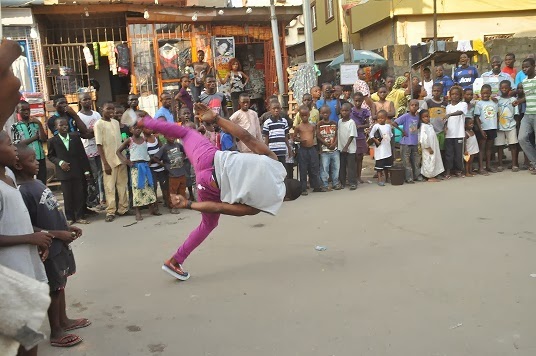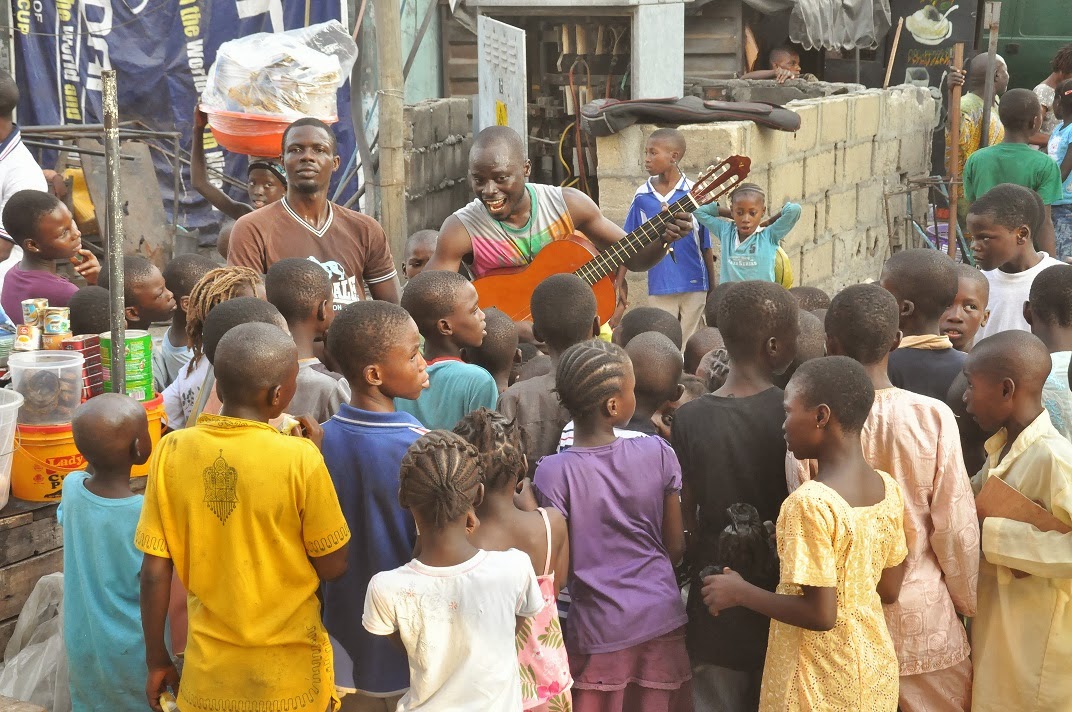 Entertaining children
Tagged 'Turn It Up', the performances told many
stories and taught several lessons. They covered themes of environmental
protection and the need for conservation.
The animal-styled stunts were captivating, but they
were used to tell the stories of 'balance' for the ecosystem.
Several performances have been presented on stage and for small audiences, but this time around, street became the stage!