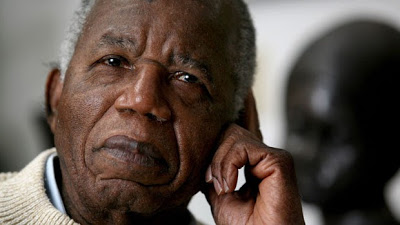 Late Prof Achebe
Literary Icon, Late Prof Chinua Achebe will be honoured posthumously by
Moet and Chandon on July 18, 2013 at the Freedom Park Gallery on Broad Street,
Lagos.
The luxury brand says the event which is titled 'A Toast to an Extraordinary
Life- Chinua Achebe' will be in recognition of Achebe's outstanding
contributions to the development of African Literature, especially the prose
genre.
The event, billed to begin at 6pm, promises to be an evening of readings, reminiscences,
tributes, music and quality champagne.
The brand says distinguished personalities from the academia, the private
sector, Literary world and all walks of life will come together to make

the evening a memorable one.