k
By Krydz Ikwuemesi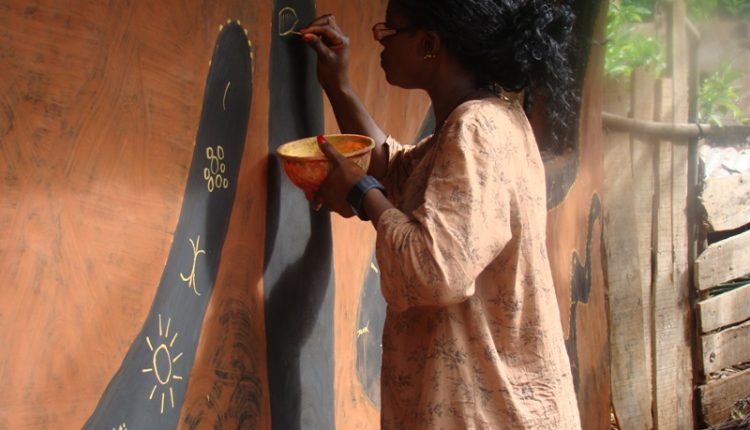 The history and development of Africa, especially since so-called independence, are littered with the effacement of identity through a rejection of the past. In that scenario, autochthonous ideas and phenomena have been jettisoned in favour of extraneous ones in a reckless propensity towards Westernization.
Of course, there are no pure cultures in today's world. But there is no doubt that in the hybrids that constitute the cultural bazaar called Africa, the African content is at the mercy of the outsider component, namely Western and Asian influences which resulted from slavery, colonization, neo-colonization, globalization and inter(net)nationalism.
In the bid to leap before they walk, most peoples of Africa have created gaps in their history and experience.
The dangerous and corrosive aspiration to become Westernized at all costs makes Africa a land of fancy where anything can happen, a hierophantic zone where the past and future stand in opposition, as the people have denied them the necessary conversation that connect generations gone by to those yet to come.
In the neo-colonial era in which we live, Africa is not a hybrid. Hybrids are more clearly defined. It is not even a hydra-headed entity.
An entity without a past is not sure of its future, because the past is the major foundation on which the future will be consolidated. The dissonance is a protracted one and has taken its toll on all aspects of human endeavour.
For art practitioners and cultural actors who are culture-carriers and who are directly confronted with the dilemma arising from this situation, the dangers loom even larger. It is this feeling that has driven many artists in Africa over the years to return to history in search of new vistas where the past complements the present for a more dignified and fructifying future.
Certainly, with the enormous challenges of the 21st century, Africa cannot make progress by re-christening old children in terms of ideas and claiming new births thereof.
Nor can we equal the Occident by throwing our past and identity away like the unfortunate baby and bath water.
What keeps peoples and cultures ticking are their capacity to acquire new visions and ideas without losing their history and basic cultural character. In other words, a positive realignment of old and new, original and borrowed may be the germ of progress.
                                                                     Designs made on crafted wood
It is in light of the above that the Uli Art and Craft Foundation seeks to renew and sustain interest in Uli, not as an ancient, frozen, fossilized phenomenon, but as a classical idiom open to new possibilities in the present time.
With the support of the US Consulate, Lagos (2009) and the US Ambassador's Self-help Grant, the Uli Foundation has been trying in the last two years to train students and women in exploring Uli in a variety of design and craft making. Craft has been chosen as a vehicle for this revival because of its populist appeal. Architecture, interior décor, and furniture also harbour immense possibilities yet to be fully explored.
But the project is a very long journey and should be taken in single but bold steps. So far, we have made
significant progress in jewelry making, pot painting, aspects of textile, and wood- based craft. Products have been shown in Abuja, Enugu and Bonny Island.
The recent outing at the Black Heritage Museum, W.E.B. du Bois Centre, Accra,Ghana, themed "Forward to the Past IV", has seen the Uli Foundation collaborating with Global Network of Artists and Craftpersons, Foundation for Contemporary Art, Ghana, and Ghana Beaders Association.
It embodied an exhibition of uli-influenced art and craft, an electrifying roundtable conference, and visits to some art and craft centres in Accra.
Beyond the workshops and exhibitions, the Uli Foundation has also inaugurated Uli Women Cooperatives in Inyi and Ogidi in Enugu and Anambra States of Nigeria.
The cooperatives will provide a sustainable basis for effective follow-ups at the grass-roots. But for the experiments and resulting products to fully fructify and fulfill the envisaged goals, there should be effective links between actions at the grassroots and the centre.
Indeed, one of the major challenges of the current Uli experiment is the appropriation of technology for both
production and reproduction of design.
Perhaps technology will be the singular stroke that can re-image Uli as a design resource in the present age where insight, history and memory remain very vital to development and corporate progress.